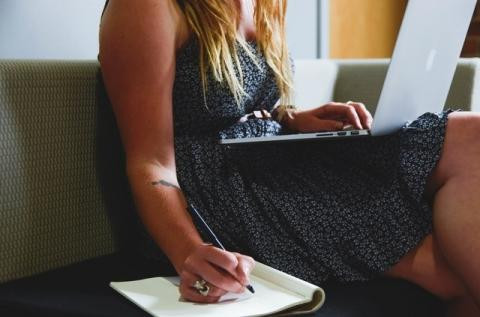 Psychotherapy may not "cure" chronic pain or make your problems go away, but it can help you develop coping tools to manage your pain and empower you to perceive yourself and your life in a healthy way.
You may have preconceived notions on what psychotherapy is:
Are we just going to talk about my feelings?
Can I really be honest?
I'm here, what now?
These are all common questions. If you are thinking about undergoing psychotherapy, or are currently visiting with a psychologist, here are some tips on how you can get the most out of your sessions.
1. Build a relationship with your psychologist – Make sure you are comfortable with your psychologist. View your relationship as a collaborative partnership when it comes to setting goals and measuring progress.
2. Be open and honest – Often patients censor themselves in fear of judgement or embarrassment. Success in psychotherapy is largely reliant on your willingness to share your thoughts, feelings and experiences. Psychotherapy also depends on your willingness to consider new ways of thinking, making insights and changing actions. A "good patient" isn't someone who is on their best behavior, it is someone who is an authentic and unfiltered version of themselves.
3. Don't expect instant change – Psychologists are not magicians! Working on emotional and mental issues can be painful and extremely difficult. Initial sessions are often deemed the hardest, as you begin to confront the conflicts in your life. Please allow yourself several sessions before you start to see change and improvement.
4. Stay on track with your treatment plan – A great way to keep yourself motivated is to track your progress and stick to the agreed treatment plan. Being an active participant and measuring your own strides through the treatment process is crucial to keeping yourself motivated and engaged in sessions.
5. Do your homework assignments – Your psychologist may assign you homework, whether it is an activity or requests that you journal every day until the next session, make sure to complete it. Each session is limited by time, so you may feel that you didn't get to express everything you wanted to. Journaling or completing assigned activities outside of each session can allow you to continue toward self-improvement beyond the walls of the psychotherapy session.
6. Take risks – Being in psychotherapy is a huge step that you have already taken to make a change in your life. If you want to continue to see change, you have to be open to taking risks and trying new things. The safe environment of your psychotherapy sessions is a great place to start taking those risks, but real change happens when you apply it to your own personal environment. Implement the risks that you take with your psychologist into your own life.
7. If you aren't seeing change, tell your psychologist – If psychotherapy doesn't appear to be helping, tell your psychologist. It is beneficial for both of you to revisit your original goals. You may need to reevaluate these goals and direction and modify them according to the progress made so far.
Recovia offers psychotherapy as part of an interdisciplinary treatment program. If you, or someone you know, are interested in learning more please contact us at 480-712-4600.
-Written By: Morgan Regalado
The advice and information provided herein is for educational purposes only and should not be used for the diagnosis or treatment of any medical condition. A licensed medical professional should be consulted for diagnosis and treatment of any and all medical conditions. Links to other sites are provided for information only -- they do not constitute endorsements of those other sites.