At Recovia, we are redefining how substance use is treated. For many, using substances becomes the primary way of managing anxiety, stress, depression, significant life problems, and even chronic pain. Substance use can "mask" these issues for a brief period. In the long term, substance use can actually increase levels of pain, anxiety, and depression a person experiences. Recovia's multi-disciplinary approach combines behavioral counseling, central nervous system (CNS)-based physical therapy, and medical support to address the whole person and all aspects of life. Clients can expect to develop new behavioral pathways. These pathways result in healthy and effective tools for coping with and managing uncomfortable thoughts and feelings, rather than negative coping tools like substance use. Recovia assists each client in building a solid self-care routine to improve both mental and physical functionality.

BEHAVIORAL HEALTH
Substance use often co-occurs with mental health issues such as depression, anxiety, and PTSD. Without treatment and support for long-standing mental health issues, it can be difficult to stop the behavior of using substances to cope. Recovia helps to restore mental health function by motivating and helping clients understand how to tolerate discomfort, regulate emotions, become more mindful, and learn new skills and behavioral routines.
Our integrated treatment involves:
Cognitive behavioral therapy (CBT)
Central nervous system education
Mindfulness-based stress reduction
Art therapy
General self-care and functional skill building
Live application of behavioral health skills
Pain education, positive psychology, and other general behavioral health topics
PHYSICAL THERAPY: Central Nervous System (CNS) Based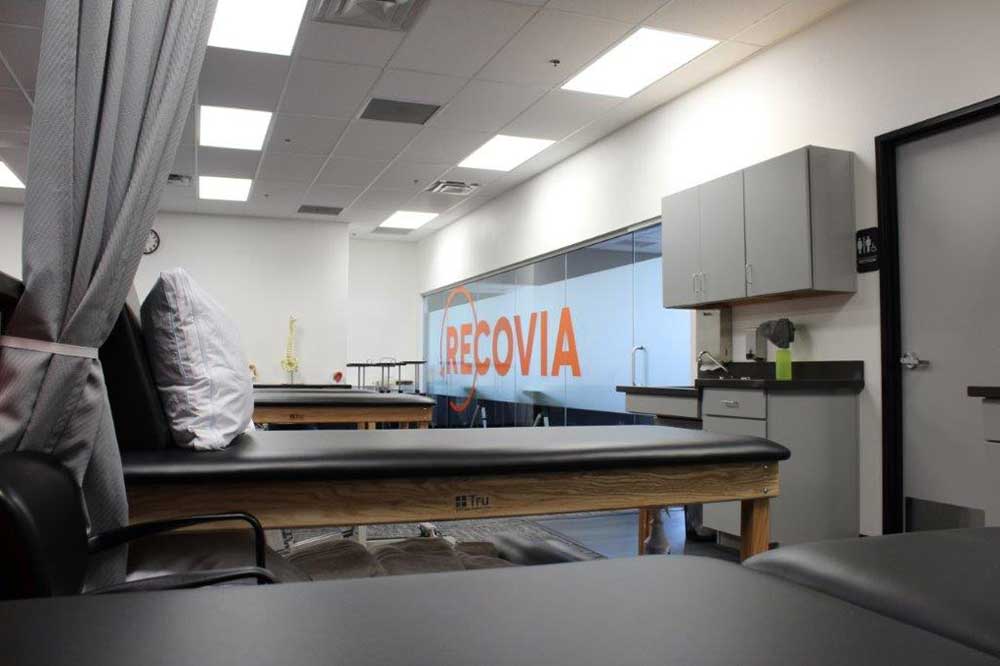 Physical therapy may seem odd as a treatment approach for substance use issues; however, it helps clients find new routines and skills to cope with and handle stress in healthier ways. Recovia's physical therapy helps provide guidance and support while teaching you crucial skills and education in managing distress.
Your central nervous system can become hyper-reactive and over-responsive, triggering uncomfortable physical sensations such as tension, headaches, rapid heart rate, soreness, stomach pain, etc. This discomfort is incredibly hard to tolerate, leading clients to manage these thoughts, emotions, and feelings in unproductive ways (such as isolation, angry outbursts, fighting, and substance use).
Techniques taught at Recovia can help:
Reduce central nervous system overreaction and hypersensitivity
Manage your physical reactions to stress and emotional discomfort
Develop a healthy routine for improved physical and emotional function
MEDICAL OVERSIGHT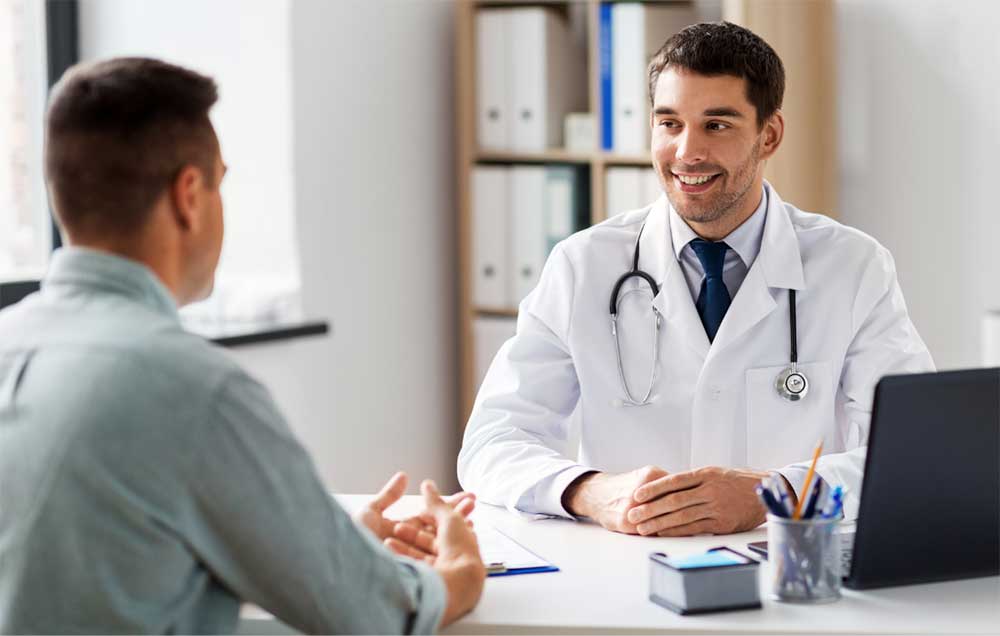 Recovia's medical team is here to support you along the way to ensure safety throughout your journey. Our medical team helps manage each client's needs and goals. This includes outpatient detox and taper services for a variety of substances such as opiates, benzos, alcohol, and amphetamines, among others.
Opioids (fentanyl, prescription pain medications, heroin): treated with suboxone inductions and maintenance for detox or tapers. Other treatments may include naltrexone or Vivitrol to maintain sobriety
Benzodiazepines: treated with diazepam or clonazepam to taper until discontinued use
Stimulants (methamphetamine, cocaine): supportive treatment with possible medications to decrease desire like Wellbutrin or naltrexone
Alcohol is treated with medications like naltrexone, Vivitrol, acamprosate, and antabuse to maintain sobriety
Withdrawal symptoms: Recovia prescribes supportive medications to minimize discomfort throughout this process and help decrease anxiety, insomnia, nausea, and restlessness.
Why get treated by one person when you can have a team? Contact us today to experience our one-of-a-kind team approach to your care!